uvex United States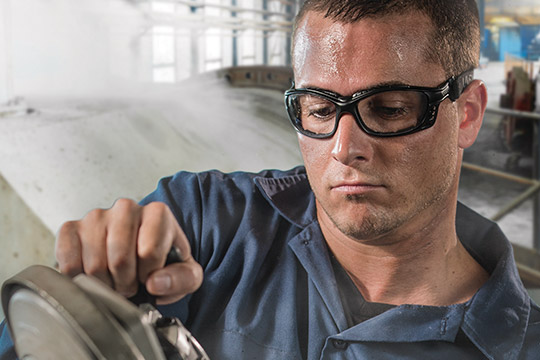 The uvex brand (uv-ex = ultraviolet excluded) was first introduced in the the Mid fifties by Rainer Winter, managing director of UVEX WINTER HOLDING GmbH & Co.KG, based in Fürth, Germany, for a line of sunglasses. It soon turned into an umbrella brand for all their sports products and was then extended from the mid-seventies onwards to include the safety division.
From this point on, all sports and leisure products (ski, cycling and riding helmets, ski, cycling, equestrian and sports eyewear) made by UVEX SPORTS GmbH & Co. KG, Fürth, and all the products in the industrial sector (protective eyewear, helmets, hearing and hand protection, safety footwear and workwear) made by UVEX SAFETY GROUP GmbH & Co. KG., Fürth, were brought together under one brand: uvex.
In order to create a presence in the US market, a subsidiary company, UVEX WINTER OPTICAL, Inc., was founded in 1980 in Smithfield, Rhode Island. This subsidiary also produced protective eyewear in its own factory. In 1993, the uvex safety division was gradually sold to the French Bacou Group, including trademark rights in the USA. The sports division, however, was retained in full by the uvex group.
As a result, in the Western Hemisphere (North, Central and South America) the uvex brand name related to the safety division is now only used by the Sperian group (part of Honeywell International). uvex sports products however are distributed by the uvex group. In the Eastern Hemisphere (Europe, Asia, Australia, Africa) the trademark rights for both divisions are still held by the uvex group (Germany).
uvex Germany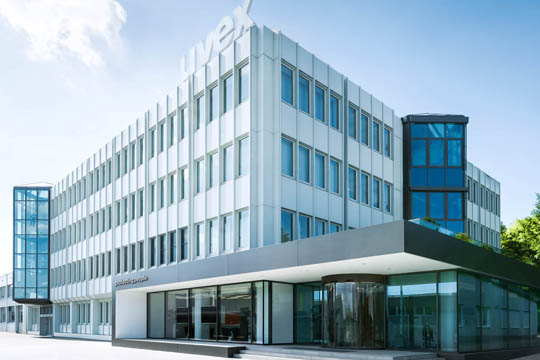 Die Marke uvex (uv-ex = ultraviolet excluded) wurde Mitte der 50 Jahre von Rainer Winter, Geschäftsführender Gesellschafter der UVEX WINTER HOLDING GmbH & Co.KG mit Sitz in Fürth, Deutschland, für eine Sonnenbrillenlinie eingeführt. Schon wenig später entwickelte sich daraus eine Dachmarke für alle Sportprodukte, die ab Mitte der Siebziger Jahre auch auf den Geschäftsbereich Arbeitsschutz ausgeweitet wurde.
Ab diesem Zeitpunkt wurden neben den Sport- und Freizeitprodukten (Ski-, Rad- und Reithelme, Ski-, Rad- Reit- und Sportbrillen) der UVEX SPORTS GmbH & Co. KG, Fürth, auch alle Produkte im beruflichen Bereich (Augen-, Kopf-, Gehör- und Handschutz, Sicherheitsschuhe und Berufsbekleidung) der UVEX SAFETY GROUP GmbH & Co. KG., Fürth, unter der einheitlichen Marke uvex vertrieben.
Um auch auf dem US-amerikanischen Markt präsent zu sein, entstand 1980 mit der UVEX WINTER OPTICAL, Inc. eine Tochtergesellschaft in Smithfield, Rhode Island, die auch über eine eigene Produktion von Schutzbrillen verfügte. Im Jahr 1993 wurde diese inklusive der Markenrechte in den USA schrittweise an die französische Groupe Bacou veräußert. Das Geschäftsfeld Sport verblieb jedoch vollständig in der uvex Gruppe.
Die Marke uvex wird daher in der Western Hemisphere (Nord-, Mittel- und Südamerika) im Arbeitsschutzbereich ausschließlich von der Sperian Gruppe (ein Unternehmen von Honeywell International) geführt. uvex Sportprodukte werden weiterhin von der uvex Gruppe vertrieben. In der Eastern Hemisphere (Europa, Asien, Australien, Afrika) liegen die Markenrechte für beide Bereiche nach wie vor bei der uvex Gruppe.